A Big Guy Took My Ball!
Author and Illustrator: Mo Willems
Published May 21st, 2013 by Disney-Hyperion
I'm a Frog!
Author and Illustrator: Mo Willems
Published October 15th, 2013 by Disney-Hyperion
A Big Guy Took My Ball! Goodreads Summary: Gerald is careful. Piggie is not.
Piggie cannot help smiling. Gerald can.
Gerald worries so that Piggie does not have to.
Gerald and Piggie are best friends.
In A Big Guy Took My Ball! Piggie is devastated when a big guy takes her ball! Gerald is big, too…but is he big enough to help his best friend?
I'm a Frog! Goodreads Summary: In I'm a Frog! Piggie has some ribbiting news! Can Gerald make the leap required to accept Piggie's new identity?
Review: I love Elephant and Piggie. They are such amazing friends through all sorts of scenarios. Elephant keeps Piggie grounded and Piggie helps Elephant think/move outside of his box. Just a wonderful combination of character traits and they make for such funny books. And you know that they are good, they both won 2013 Early Reader Nerdy Awards!!!
Teacher's Tools For Navigation: Elephant and Piggie books are, of course, amazing for read alouds and will be loved by everyone who reads them. However, the books also have very few words and it is up to the reader to use inference (using the illustrations) to read even deeper into the story.
Discussion Questions: In A Big Guy Took My Ball! what did Elephant assume about the guy Piggie was talking about?; In I'm a Frog! how does Piggie help Elephant?
We Flagged: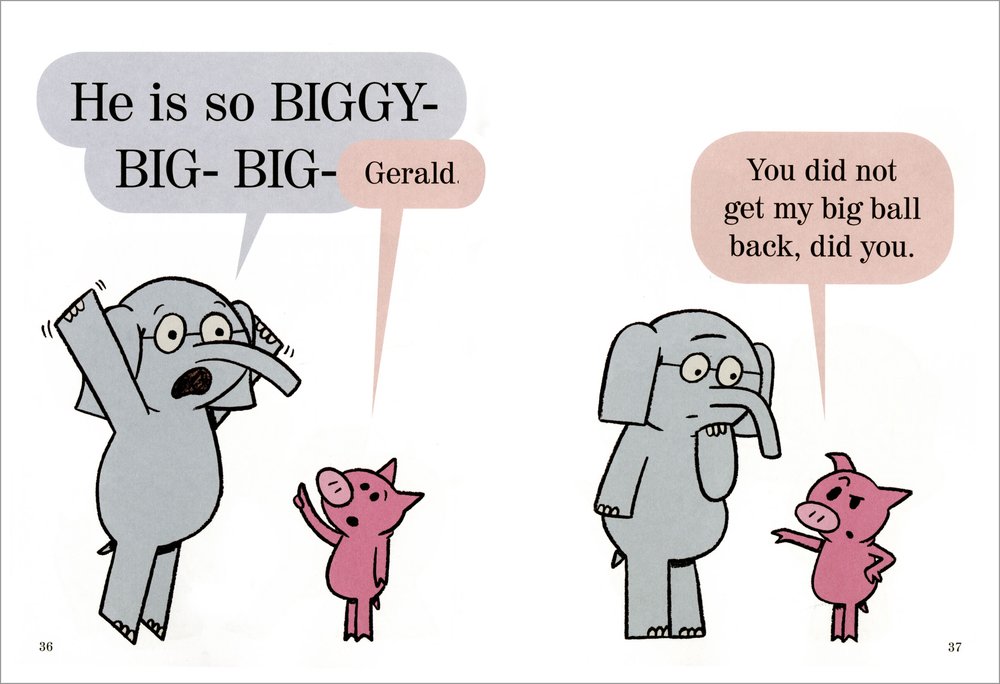 Read This If You Loved: Any of the Elephant and Piggie books, Frog and Toad series by Arnold Lobel
Recommended For: