Favorite Reads
Ten Favorite Fantasy Series by Derrick T., 7th grade
The Fantasy Genre, defined by Britanica.com as "imaginative fiction dependent for effect on strangeness of setting (such as other worlds or times) and of characters (such as supernatural or unnatural beings)", is my favorite genre of books. I enjoy when an author immerses you in a completely different world, sometimes literally, and these are some of my favorite series in this genre.
Percy Jackson and the Olympians by Rick Riordan
Percy finds out he is the son of the ancient Greek god Poseidon! He and his fellow half-bloods (half mortal, half god) go on many quests to save the world from evil mythological creatures.
Curse Workers by Holly Black
In a world where workers can "curse" someone with a touch, Cassel is the only person in his family without the gift. But something strange is happening, and Cassel must unravel the conspiracy around his life, and the life of someone whose death is his fault.
Artemis Fowl by Eoin Colfer
Artemis Fowl is not just a genius, he makes other geniuses seem inept by comparison. And he just discovered a whole world underneath our feet: one full of magic.
Magisterium by Cassandra Clare and Holly Black

Everyone wants to be a magician. Except for Call. His dad has warned him about the danger of magic his whole life, and how he MUST not get into the mages school, the Magisterium. But Call fails at failing, and now must face the dangers of his new school.
Ranger's Apprentice by John Flanagan
Will is an orphan. At his choosing ceremony where he picks his profession, he is denied by all the craftmasters. Except one named Halt.  He is a mysterious ranger, a group of skilled archers who are rumored to dabble in sorcery, and will teach Will how to be a ranger. But being a ranger comes with many risks. Will Will survive?
The Grishaverse by Leigh Bardugo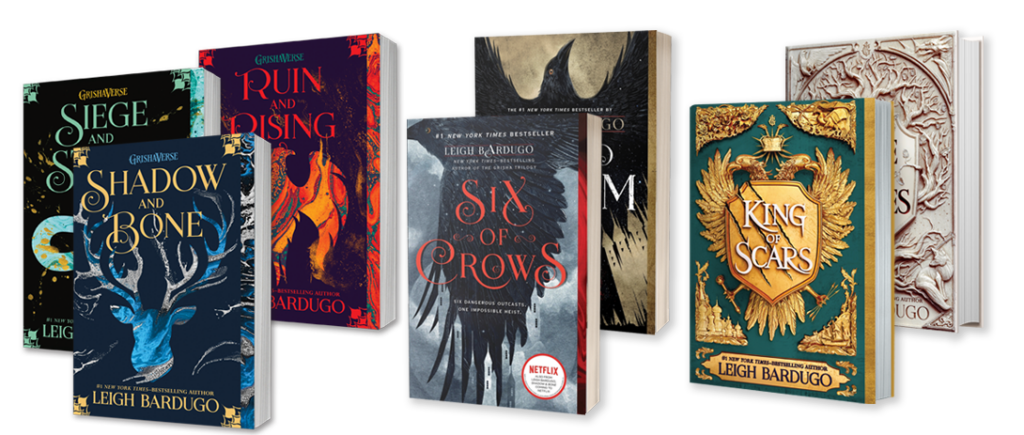 Alina has never been special. But one day when her friend is in mortal danger, she discovers a new ability that might patch the literal tear in her country. But not everything is as it seems, she soon finds herself in the middle of an evil scheme that's been in place for over 500 years.
The Inheritance Cycle by Christopher Paolini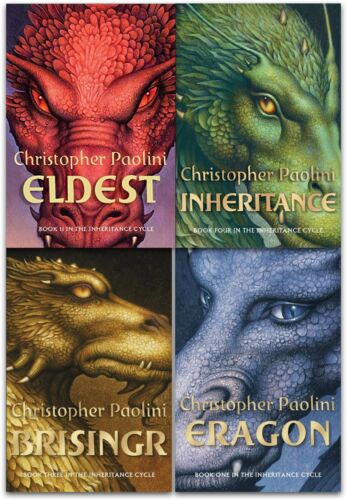 When Eragon finds a blue stone in the forest, he thinks it might mean a little money for his family. He certainly doesn't think it will be a dragon egg! But after Saphira hatches he is dragged into a plot to save the kingdom from the evil king.
The Alchemyst by Michael Scott
Sophie and Josh live normal lives until they discover that Nicholas Flamel is Josh's boss. And now they are in danger, and Josh and Sophie are magicians! The three of them then go on to stop the Dark Elders from taking over the world.
Kingdom Keepers by Ridley Pearson
When Finn falls asleep, he becomes a hologram at Disney World! He and the other kingdom keepers must protect the parks from the evil overtakers.
Harry Potter by JK Rowling
Harry Potter lives with his mean aunt, uncle, and cousin. On his eleventh birthday, a literal giant tells him he is a wizard. Throughout the series he, along with new friends, has to fight his parents murderer, the evil wizard Lord Voldemort.
Top Six Sports Books for Kids by Kyan V., 7th grade
These days, there are many sportsbooks to choose from. It can be hard to choose because of a great deal of different genres and sports. This blog post lists my top 6 favorite sportsbooks, fiction, and nonfiction, for kids. Remember the list is not in order! I have read these books and highly recommend them, especially if you love sports!
Pele, The King of Soccer by Eddy Simon and illustrated by Vincent Brascglia
This book is a perfectly illustrated graphic novel that captures Pele's crazy life from a young boy to a world champion. It dives into Pele's childhood and how he became what he is today. I love this book because it proves to everyone that you can come from nothing and still be one of the best soccer players to ever live. I highly recommend this graphic novel.
The Crossover by Kwame Alexander
This book is exceptionally unique because of how it is structured. It's composed of lots of short stanzas. In a way, it's almost like a 200-page poem. This book is amazing because it shows how one can change their life with their actions. This book is not only teaching you about basketball, but also life lessons for the future.
Year in Sports 2022 by James Buckley Jr.
A new book in this series comes out every year. They are action packed, full with statistics and fun facts about every sport you can name. This is one of those books you can read for hours at a tie and read the whole thing 5 times and it would still be interesting.
The Football Fanbook by Gary Gramling
This book is all about football. Everything you could think of about football. This book has fun facts, formations, playbooks, records, strategies, comparisons, and more. I love this book because you can discover so many new things about the amazing sport of football. By the way, there is also a Baseball Fanbook as well.
The United States of Sports by Bill Syken
This book goes state by state and shows you where their sports teams are located, statistics, rivalries, fan favorites, mascots, and the state's trophy shelf. It also includes college teams. This book goes through all 50 states. I love this book because you can learn about other states, and dive deep into your state's sports programs.
Ghost by Jason Reynolds
This book is good because everyone can relate to it in one way or another. Castle "Ghost" Cranshaw is trying to overcome some difficult challenges in his childhood. With the help of his mentor, Coach Brody he overcomes these difficulties through running track at an elite level.
Thank you for reading my top 6 sports books for kids. I highly recommend reading all of these books! Some of them are so underrated. See you next time — bye!
My Favorite Book Series by Gavin Z., 8th grade
Randoms by David Liss
Very interesting and unique. I haven't read many books that include leveling systems and skill trees like a video game.
The Last Dragon Chronicles by Chris D'Lacey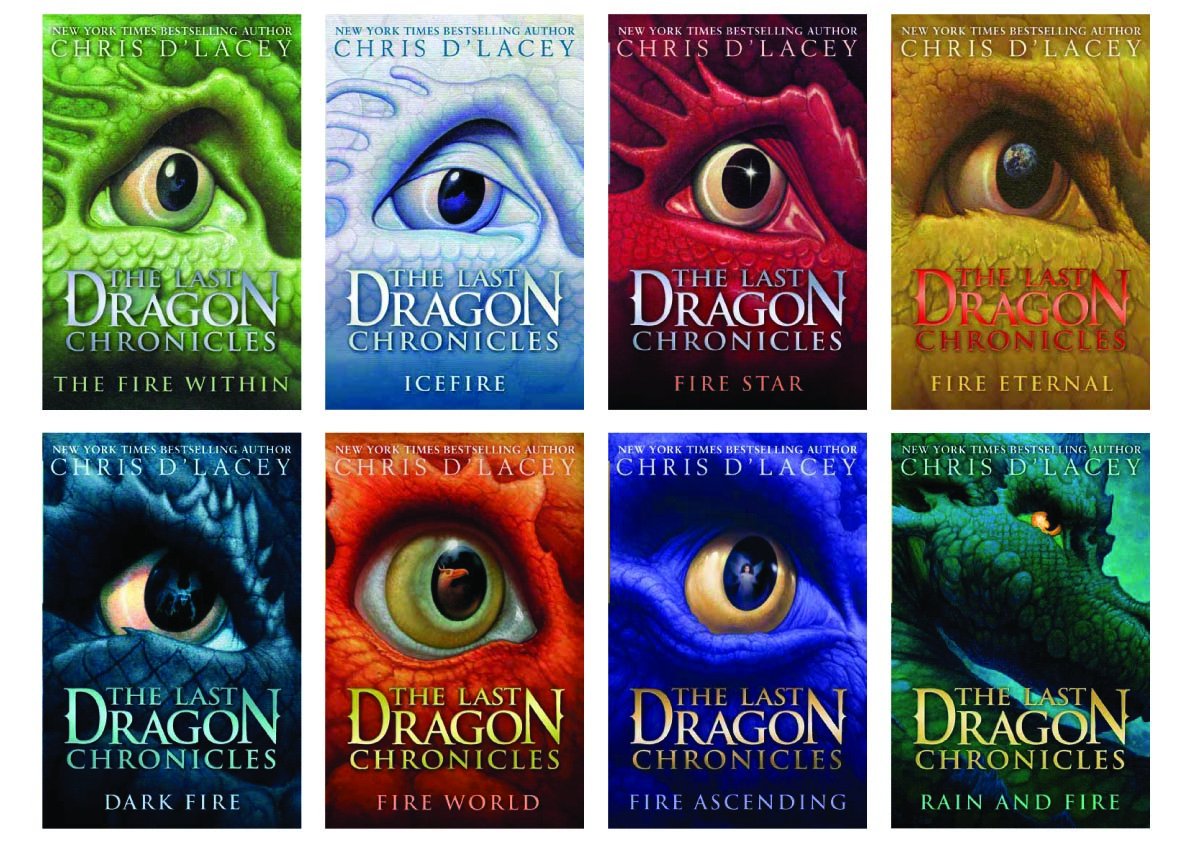 These books focus on dragons but what's most interesting is the clay dragons that come to life in this series.
Wings of Fire series by Tui T. Sutherland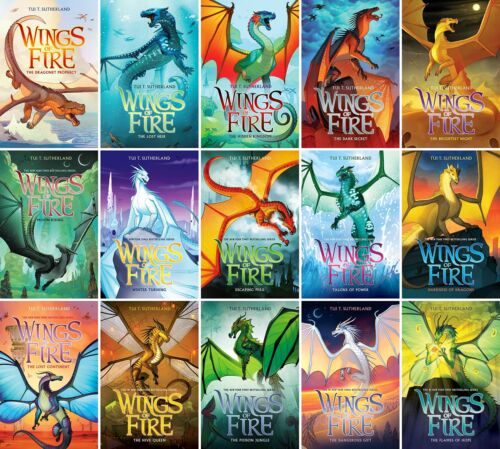 Takes place in a different world with 3 moons. They tell the story from the dragons perspective, and interestingly treat humans as "pets."
The Land of Stories series by Chris Colfer
In this series, a pair of twins travel across the fairy tale world and meet many childhood favorites like Jack and the Beanstalk or Cinderella. 
A Tale of Magic series by Chris Colfer
Taking place in the same world as the Land of Stories, this series happens before that series. Kind of like a prequel but still has really interesting new characters that didn't appear in the land of stories. 
Favorite Baby-Sitters Club Graphic Novels by Leticia R., 6th grade
Dawn and the Impossible Three
Summary: Dawn Schafer is the newest member of The Baby-sitters Club. While she's still adjusting to life in Stoneybrook after moving from sunny California, she's eager to accept her frst big job. But taking care of the three Barrett kids would be too much for any baby-sitter.
My opinion: I really enjoyed reading this book. I could really relate to the book! I have felt what Dawn has felt where she was new and was just trying to find a friend. It was really fun reading this book! And I recommend this book to anyone that enjoys graphic novels, and drama books.
Boy-Crazy Stacey
Summary: Stacey and Mary Anne are baby-sitting for the Pike family for two weeks at the New Jersey shore. Things are great in Sea City: There's a gorgeous house right on the beach, a boardwalk, plenty of sun and sand… and the cutest boy Stacey has ever seen!
My opinion: I loved reading this book because I felt how Mary Anne felt, shes feels like she has so much things to do and so much responsibility and I have felt that way as well. Being stressed constantly could even ruin friendships and relationships.
Claudia and the New Girl
Summary: The Baby-sitters are sick of Ashley, and they think Claudia's a traitor. Claudia's got to decide: either the Baby-sitter's Club or the new girl – one of them has got to go.
My opinion: I enjoyed this book because I could relate to it and learn from it. When I started reading this book, I liked it, but after I got to the middle, I realized that it was trying to show the reader a life lesson; it was that you can always have more than one friend.
Logan Likes Marry Anne
Summary: It's the first day of a new school year, and while Mary Anne doesn't know what to expect from the eighth grade, she's looking forward to getting back into the swing of things. One thing she definitely doesn't expect is to meet Logan Bruno, who just moved to Stoneybrook.
My opinion: I thought that this book was so realistic because everyone goes through this when they go into a new school or any new place everyone feels scared and doesn't know what to expect. And I think that is a very good book anyone could relate to.
Kristy's Great Idea
Summary: Kristy thinks the Baby-sitters Club is a great idea. She and her friends Claudia, Stacey, and Mary Anne all love taking care of kids. A club will give them the chance to have lots of fun—and make tons of money.
My opinion: I thought this book was super fun because it was explaining how things started and showed the reader the very beginning of things. I think that everybody should read this book first not because its the first book but because it's descriptive of how things started.
Ten Favorite History Books I've Read by Reed R., 7th grade
Today I will be talking about my top ten favorite history books I've read. I'm a big fan of history books, and I have read many. I'm into wars and past conflicts. My favorite types of historic books are biographies and expeditions.
George Washington, Spymaster: How the Americans Outspied the British and Won the Revolutionary War by Thomas B. Allen
I love this book because it emphasizes the tough times within the Revolutionary War. I also like how this book talks about the spy work the United States did on Britain. That was one of the ways the United States won the war. I also like how this book talks about how a good leader George Washington was, like how courageous and brave he was. He was also very confident.
Bound by Ice: A True North Pole Survival Story by Sandra Neil Wallace and Rich Wallace
The reason I chose this book is because I wanted to learn more about the North Pole expeditions. One of the main reasons I like this book is because it gives detail about the crew members' lives aboard the expedition and how they chose to take the expedition. I like this book because it puts into perspective how we didn't know what was at the top of our planet and this expedition helps the world learn more about the north pole. It's amazing how brave these men were because the food they ate was disgusting. It was so cold that all the sled dogs died. When you think about it today the only ships that really go up to the north pole are those big icebreakers that have thick metal hulls and these guys were doing it in a wooden boat. 
Lincoln's Grave Robbers by Steve Sheinkin
No one talks about how Lincoln's grave was robbed, and I feel that there should be more known about it. I like how it shows the backstory to the grave robbers and why they're robbing the grave. I like how they introduce the Secret Service because this was around the time that the Secret Service was first getting started and this was one of their big investigations. I like how this book makes the investigation intense like it's coming down to the wire. 
Chasing Lincoln's Killer by James L. Swanson
I love the way the book keeps the chasing aspect through the whole book. I also like the way it feels the climax is going on the whole time in the book, like it never ends until the end. I find it so interesting how John Wilkes Booth was a famous actor and a "good guy" and was so friendly and everything, and how trusting society was back then, like how the president didn't have very much security and how they just had a little dinky wood fence that would be in someone's backyard but now there's a huge metal fence.
The Great Fire by Jim Murphy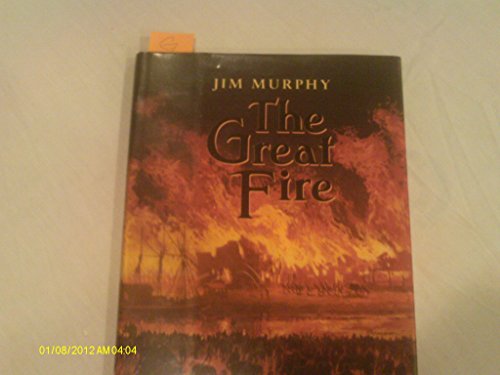 Another event that I'm fascinated about is the Chicago fire. It amazes me how Chicago was one of the most developing cities in the midwest and then all of a sudden it just turns into smoldering ashes. I like how the author uses first hand accounts to tell the story and the people that were in the event's experience. Most of the books that I've read about tragic events usually don't talk about how the city came back but in this book it talks about the people of Chicago and how they powered through. This book really shows how coming together can cause things to get better. 
Ski Soldier: A World War II Biography by Louise Borden
This is probably one of the best biographies I've ever read. I'm kinda biased because I love to ski, and I love the snow in general. I have always been into special ops military books and the idea that not many people know about what's going on. This book is all of that. I like how the book emphasizes the secret operations in the alps and how they were behind enemy lines. Around this time the invention of camouflage was just starting to be used in the military. They used the camouflage in the alps and within their platoon. 
Black and White Airmen: Their True History by John Fleischman
I like how in some of the most racist times in our country's history the airmen came together to fight in the war. I like how we came together as a country and fought in Europe, for people's freedom. Its pretty amazing how brave the airmen were because they were practically flying a tin can at 15,000 ft. I like how this book follows both of the characters' paths in their life and when they meet. 
All Quiet on the Western Front (All Quiet on the Western Front/The Road Back #1) by Erich Maria Remarque
There aren't very many books I've seen that are about the German school boys POV. I think this book is eye opening for me but the things described in this book are unbelievable. These boys go into WWI and see all of the terrible things that are happening. I think if you want to see more of the gorey side of WWI this is the book for you. One of the reasons I chose this book is because I think WWI needs to be more talked about. 
True: The Four Seasons of Jackie Robinson by Kostya Kennedy
I am a baseball fan, and this book is a biography about Jackie Robinson and how he overcame the challenge of African American people not being allowed to play baseball. I like how this book emphasizes his legacy even after his death in 1972. I also like how this book included the death threats and letters written to him about how if he played baseball bad things would happen.
An American Plague: The True and Terrifying Story of the Yellow Fever Epidemic of 1793 by Jim Murphy
This is one of my favorite books of all time. This book includes all the little details about the people that got its illness and the super disgusting practices they used at the time. I like how the author uses first hand accounts to portray the yellow fever. I wish we would talk more about the yellow fever in school and just in general as it is one of the most important events in our history that is just forgotten.
---
Thank you so much to my student voices today and for sharing their favorite reads!