"Five Tips to Excite Students About Writing"
One of the most difficult parts of teaching writing is convincing all students to be involved in the various activities. Some of my students have reached the end of the writing period with NOTHING on their paper. How many distractions could they possibly have had? These five tips should help you get those students not only involved but excited to tell their story.
Tip #1
Allow Alternative Ways to Tell Their Story. Most of the time, my students who have trouble putting words on paper are the ones who talk. Everyone else may be working quietly, but they are talking- to me, to the other students, to themselves. It doesn't matter if anyone is responding or not, their mouths are moving.
One way I've been able to get these students involved is by using a recording device (a phone or an app on a tablet works well). I move them out into the hall and have them record themselves telling their story or answering the prompt. I usually tell them that they have two minutes to record it (any longer than that, and transcription takes a while).
They LOVE doing this, because they can talk and avoid writing for a few minutes with the teacher's permission!
Once they've recorded themselves, depending on the student's age, I can either use an online program to transcribe it for them (I then have them read what they "wrote" and fix the errors), OR I'll have them transcribe it themselves.
Tip #2
SHARE their writing. Some of my students have disliked writing because they don't get the chance to talk/share with their classmates. They prefer to tell the story out loud rather than write it down and pass it to me.
Whenever I've given them the chance to read their story/writing out loud, then they get more excited about writing it. They can't wait to make their classmates laugh!
I give other students the chance to share too, but don't force it on the quieter ones who already enjoy the writing.
Tip #3
Give them creative freedom. While mentor texts or examples that students can follow is helpful for SOME students, it can make others struggle. How can they make their writing sound like that writing? They become overwhelmed trying to make it perfect, so they either don't try at all or copy the example writing and just change a word or two.
For example, if you give them the topic of writing about a favorite memory, then give them subject examples, but not paragraph examples. "Did you ever receive a special Christmas or birthday present? What made it special? Where have you gone that you really enjoyed? The zoo, amusement park?" This can get their ideas pumping without feeling like they have to churn out a perfect paragraph.
Tip #4
Don't compare writing. You probably already know this, and you wouldn't do it on purpose. However, sometimes, comments slip out accidentally. "Wow! Did everyone see what a great paragraph Johnny wrote?" or maybe even something that you think is more subtle because you are just speaking to the student. "Johnny, that was really great. I don't know how you do it!"
Written feedback helps avoid this comparison. I always write one thing each student did well and one thing they can improve. Instead of writing that one student needs to fix their verb tenses and their quotation marks, indent their paragraphs, not use fragments, and. . . well, you get the idea. That would be overwhelming as an adult.
Pick one, concrete thing that they can improve, and write that one. For example, "Don't start sentences with 'and'" or "Use an apostrophe to show possession." That way, they can improve and not be overwhelmed.
Tip #5
Connect reading and writing. A lot of students who don't necessarily enjoy writing do enjoy listening to stories. Even when students can read on their own, they aren't too old to be read to as well.
Once they have a story in their head, writing prompts related to the story can turn on their creativity.
Read-aloud continues in my classroom even through fifth grade, which is why I love picking stories that are fun not only for the kids but for me to read year after year as well. Check out my book below for a fun classroom read!
Fun Writing Ideas
Now that you have some ideas about how to involve the non-writers in writing time, here are some prompts to use in your class.
If you could meet one fairy tale character, who would it be? What would happen when you meet them?
(After reading a book or part of a book together) What do you think should happen in the next chapter?
Pick one notoriously bad guy (the Joker, the Big Bad Wolf, or Maleficent for example) and write about them as if they were good.
Published September 1st, 2022
About the Book: The Land of Fake Believe is a twisted fairy tale about two siblings and their fateful encounter with real amusement park characters. It is geared to children ages eight to twelve, but can be read aloud to younger children.
In this fractured fairy tale story, twelve-year-old Taylan is angry when her mom scolds her for telling her five-year-old sister, Judy, that Cinderella isn't real, just as the little girl is about to meet her favorite princess at the famed Happily Ever After amusement park. Relegated to their vacation hotel room for the evening as a punishment, Taylan enlists the help of her ten-year-old brother, Colby, to prove her mom wrong. What they discover in the park after dark is beyond their wildest dreams—or nightmares.
Soon, the siblings find themselves in the middle of a secret century-long battle among the park's characters—the good Ever Afters and the dark Ever Afters—and are in a race to help their new friends before the Evil Queen takes over the park for good. With Beauty, Cindy, and Peter Pan on their side, will they be able to survive the conflict before it's too late?
Fun activities after reading the book including a coloring sheet, quiz, and maze: https://www.laurelsolorzano.com/activities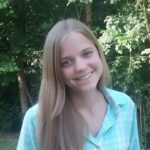 About the Author: Children's book author Laurel Solorzano has been creating stories since she first learned how to write, completing her first full-length novel while in middle school. Her love for fairy tales is what inspired her to write The Land of Fake Believe.
Hailing from Raleigh, North Carolina, where she lives with her husband, Yader, Laurel is a Spanish and English teacher. When she's not penning creative stories for young readers, Laurel enjoys reading and spending time with her two dogs. Also the published author of five young adult books, Laurel's book The Land of Fake Believe is the debut book in a series of twisted fairy tales including book 2-Once Upon a Climb and book 3- The Princess and the Key.
Author Q&A can be seen here. https://www.laurelsolorzano.com/about
Facebook- https://www.facebook.com/laurelsbooks
Signing up for her newsletter on her website is the best way to stay connected!
Thank you, Laurel, for these amazing engaging tips!