Last Sunday we asked for your help. 
We are both having baby boys very soon (Ricki in December, Kellee in February) and are looking to make sure they have the best books available. To make sure we didn't miss anything, we asked you all to share with us the MUST HAVE classic and contemporary picture books we need for them. 
Today we are so excited to share the results
Recommended Classic Picture Books
Make Way for Ducklings by Robert McCloskey
Big Red Barn by Margaret Wise Barn
Love You Forever by Robert Munsch
The Snowy Day by Ezra Jack Keats
The Very Hungry Caterpillar by Eric Carle
Goodnight Moon by Margaret Wise Brown
Wilson's World by Edith Thatcher Hurd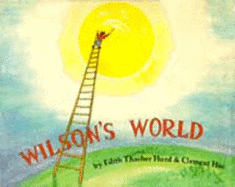 The Going-to-Bed Book by Sandra Boynton
Brown Bear, Brown Bear, What Do You See? by Bill Martin, Jr.
The Little House by Virginia Lee Burton
Chicka Chicka Boom Boom by Bill Martin, Jr.
Recommended Contemporary Picture Books
10 Minutes Till Bedtime by Peggy Rathmann
Time for Bed by Mem Fox
Knuffled Bunny by Mo Willems
Bear Has a Story to Tell by Phillip C. Stead
May We Sleep Here Tonight? by Tan Koide
The House in the Night by Susan Marie Swanson
The Family Book by Todd Parr
Yummy Yucky by Leslie Patricelli
The Snatchabook by Helen Docherty
Peas on Earth by Todd H. Doodler
Journey by Aaron Becker
Nathaniel Willy Scared Silly by Judith Mathews
The Man with the Violin by Kathy Stinson
Button Nose by Nina Laden
Sick Day for Amos by Phillip C. Stead
If I Built a Car by Chris Van Dusen
Little You by Richard Van Camp
 There are many books on this list which we may have overlooked!
Thank you to everyone who shared their favorite picture books with us and we cannot wait to get these for our babies' libraries!