Top Ten Tuesday is an original feature/weekly meme created at The Broke and the Bookish. The feature was created because The Broke and Bookish are particularly fond of lists (as are we!). Each week a new Top Ten list topic is given and bloggers can participate.
 Today's Topic: Ten Favorite Significant Others in Books
Ricki
1. Dante in Aristotle and Dante Discover the Secrets of the Universe by Benjamin Alire Sáenz
Gosh, I love Dante with every fiber of my being. When I think of him, I think of the scene where he is holding the wounded bird in the middle of the street. He feels so real to me.
2. Oscar Ralph in I'll Give You the Sun by Jandy Nelson
Oscar seems like the average, brooding love interest. Readers immediately realize that this is quite untrue. He has great depth, and he sticks out to me as one of my favorite love interests of all time.
3. Dexter from The Lullaby by Sarah Dessen
I remember reading this book in college. When we came in the next day, someone said Dexter's name, and we all smile. I adore this character.
4. Natasha from The Sun is Also a Star by Nicola Yoon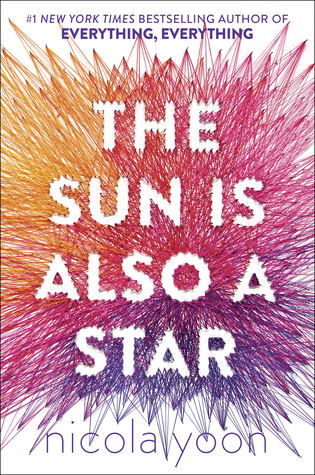 I'd love to be Natasha in my next life. She feels very empowering for me. I love how she is unafraid and resilient to the world.
5. Novisha in Tyrell by Coe Booth
I haven't read this book in several years, but I immediately thought of Novisha. I remember her being a great human being.
Kellee
1. Day from the Legend series by Marie Lu
The Legend series's romantic elements are very much a dystopian Romeo and Juliet and is sometimes as heartbreaking as the Shakespearean play, but you cannot help but love Day all the way through.
2. Alexei from Embassy Row series by Ally Carter
I love Alexei and the love story in this series. Some people don't, but to them I say BAH! I say Alexei is the perfect example of a bad boy who isn't actually bad, so I'm just glad he's a good example of a guy.
3. Gpa from The Last True Love Story by Brendan Kiely
Gpa is losing memories of his wife who died a couple of years ago, and all he wants to do is return to their first kiss location. I loved hearing about Gpa's love story. (I do love Teddy in this book, too!)
4. Finn from Impossible Knife of Memory by Laurie Halse Anderson
Guys in high school don't always have to be horrible, and Finn is a perfect example of a flawed and realistic but good guy.
5. Angie in Call Me By My Name by John Ed Bradley
In Louisiana in the 1960s, Angie is not supposed to love Tater. But she does and she doesn't care what anyone else thinks. She is his biggest advocate and love him.
Which bookish significant others do you love?