It's Monday! What Are You Reading? From Picture Books to YA!
It's Monday! What are you Reading? is a meme started by Sheila at Book Journeys and now hosted by Kathryn at The Book Date. It is a great way to recap what you read and/or reviewed the previous week and to plan out your reading and reviews for the upcoming week. It's also a great chance to see what others are reading right now…you just might discover the next "must-read" book!
Kellee and Jen, of Teach Mentor Texts, decided to give It's Monday! What Are You Reading? a kidlit focus. If you read and review books in children's literature – picture books, chapter books, middle grade novels, young adult novels, anything in the world of kidlit – join us! We love this meme and think you will, too.
We encourage everyone who participates to support the blogging community by visiting at least three of the other book bloggers that link up and leave comments for them.
Last Week's Posts
**Click on any picture/link to view the post**
Tuesday: Kellee's 2016 NCTE and ALAN Experience
Thursday: Ricki's 2016 NCTE and ALAN Experience
 Last Week's Journeys
Kellee
I did finish Hundred Percent by Karen Romano Young which is a book I have mixed feelings about. I'll share on Thursday.
Loving vs. Virginia by Patricia Hruby Powell is a one sitting book. I loved going on the journey with the Lovings, and the book truly gave me hope in this tumultuous times for civil rights. I book talked this for my classes, and they are all really interested in it as well. My students this year are very politically and socially minded.
Be Light Like a Bird by Monika Schröder has a death very early on in the book, and the way that the mother dealt with the grief made this book very hard for me to read when I first started it in July. It was really affecting me, so I put it down for a while. Then this weekend, after reading Augusta Scattergood's review of it on her IMWAYR post, I picked it back up, and this time I must have been in a better mind space for it, and I found it a thought-provoking and heartfelt book.
 Ricki
I've been writing, writing, writing this week! I'm trying to finish a few different manuscripts about young adult literature, and we had some deadlines for The ALAN Review. I didn't finish any books, but everything I'm doing is connected to reading! I'm excited to hear what you all read this week!
This Week's Expeditions
Kellee
I don't know! My plan had been to read HiLo 3 this weekend since I got it at NCTE, but I sadly left it at work.
I think I am going to read some of the nonfiction and picture books I have sitting around to read/review 🙂
Ricki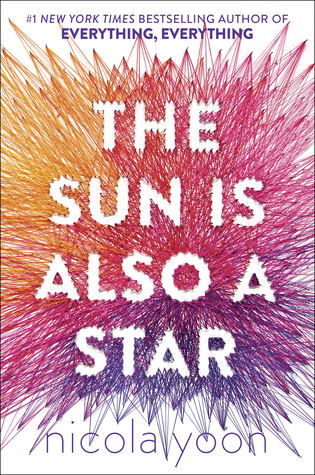 I've listened to half of The Sun is Also a Star by Nicola Yoon, and I love it! It is a remarkable book that offers many opportunities for classroom discussion!
I am still really enjoying Gem and Dixie by Sara Zarr. It is a great story about the dynamic between sisters, and I suspect there is much more to come.
 
Upcoming Week's Posts
Tuesday: Ten New-to-Me Authors I Read for the First Time in 2016
Wednesday: Mean Machines: Supercars by Kane Miller Books
Thursday: Hundred Percent by Karen Romano Young
Friday: Be Light Like a Bird by Monika Schröder
 So, what are you reading?
Link up below and go check out what everyone else is reading. Please support other bloggers by viewing and commenting on at least 3 other blogs. If you tweet about your Monday post, tag the tweet with #IMWAYR!