Top Ten Tuesday is an original feature/weekly meme created at The Broke and the Bookish. The feature was created because The Broke and Bookish are particularly fond of lists (as are we!). Each week a new Top Ten list topic is given and bloggers can participate.
 Today's Topic: Ten Favorite Books that Were Honored in the ALA Awards  
Ricki
1. They All Saw a Cat by Brendan Wenzel
Caldecott Honor
I absolutely love this book. I just recently shared it with my students, so we cheered when it was honored.
2. The Sun is Also a Star by Nicola Yoon
Printz Honor
Coretta Scott King/John Steptoe New Talent Author Award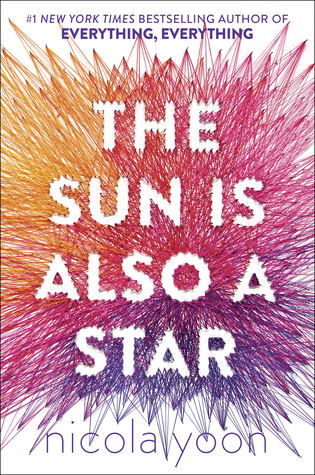 This is a beautiful book that is meant to be shared.
3. Ghost by Jason Reynolds (Narrated by Guy Lockard)
Odyssey Honor
I read this book on paper, so I was excited to hear that it won the Odyssey Award. I am excited to listen to it!
4. The Serpent King by Jeff Zentner
Morris Award
YES! I am halfway through this audiobook, and I am so excited that it won!
5. The Smell of Other People's Houses by Bonnie-Sue Hitchcock
Morris Honor
This is one of the books I am reading right now, too! I am only a quarter of the way into it, and I can absolutely see why it was honored. It's incredibly well-written.
Kellee
Like Ricki, I read Ghost by Jason Reynolds, loved it, and it was my #1 pick for the Newbery, so I was excited to see it honored at the awards.
1. Juana & Lucas by Juana Medina
Pura Belpré Author Award
Juana's story is a perfect, funny, and sweet book about a young girl who has to learn that working hard to learn or be able to do something new is worth the work. This theme will definitely resonate with so many readers!
2. Wolf Hollow by Lauren Wolk
Newbery Honor
This is a beautiful book that reminded me a bit of To Kill a Mockingbird and definitely earned the honor it received.
3. Radiant Child: The Story of Young Artist Jean-Michel Basquiat by Javaka Steptoe
Caldecott Medal
Coretta Scott King (Illustrator) Book Award
I loved this book so much when I read it that I made sure to share it with my dad in hopes that his art museum would put it in their gift shop. I feel like it beautifully celebrates art and creativity. (And it reminds me that I need to read Life Doesn't Frighten Me by Maya Angelou and illustrated by Basquiat more often.)
4. Freedom in Congo Square by Carole Boston Weatherford, Illustrated by R. Gregory Christie
Caldecott Honor
Coretta Scott King (Illustrator) Honor
I found this book to be touching and beautiful and sad. Books about slavery always make me so ashamed of our past, so they are hard to read yet so important. I think Weatherford's story really captures the brutal conditions of slavery in the South but also the freedom that was felt on the one free day in Louisiana
5. Giant Squid by Candace Fleming, Illustrated by Eric Rohmann
Sibert Honor
I'm so glad I read Giant Squid when I was cramming for the Sibert right before the awards. I am always impressed by Fleming's ability to entrance the reader and submerge them in the facts she is sharing.
Honorable Mention. Nimona by Noelle Stevenson (narrated by Rebecca Soler)
Odyssey Honor
I loved this graphic novel so much for its humor and epicness, but I am so interested in seeing how it was put together as an audiobook.
Which books did you love that were honored?