It's Monday! What Are You Reading? From Picture Books to YA!
It's Monday! What are you Reading? is a meme started by Sheila at Book Journeys and now hosted by Kathryn at The Book Date. It is a great way to recap what you read and/or reviewed the previous week and to plan out your reading and reviews for the upcoming week. It's also a great chance to see what others are reading right now…you just might discover the next "must-read" book!
Kellee and Jen, of Teach Mentor Texts, decided to give It's Monday! What Are You Reading? a kidlit focus. If you read and review books in children's literature – picture books, chapter books, middle grade novels, young adult novels, anything in the world of kidlit – join us! We love this meme and think you will, too.
We encourage everyone who participates to support the blogging community by visiting at least three of the other book bloggers that link up and leave comments for them.
Last Week's Posts
**Click on any picture/link to view the post**
Tuesday: Ten New-to-Me Authors I Read for the First Time in 2016
Wednesday: Mean Machines: Supercars (Mean Machine Series) by Kane Miller Books
Thursday: Hundred Percent by Karen Romano Young
Friday: Be Light Like a Bird by Monika Schröder
Sunday: Author Guest Post: "This is Useful for Teachers" by Mark Geatches, Author of Tamar and PJ: One Giant Adventure
 Last Week's Journeys
Kellee
I did a book path (similar to a book pass but the kids move) of all my new books for the classroom library (from NCTE/ALAN and a book order), and these were three that I wanted to read before students checked them out and they did not get returned until the end of the year. All three books were quite good! The 3rd HiLo may just be my favorite because we're really starting to get into HiLo's story, Dog Man is such a ridiculous premise but also so funny, and Double Down shows me that the last couple of Diary of a Wimpy Kid books weren't a fluke and Greg is actually growing up some.
Wishapick by M.M. Allen is a fun introduction to the world of fantasy novels and will also be perfect to give to fans of the Spiderwick Chronicles.
I also finally had the pleasure to read Some Writer! by Melissa Sweet this week. I can definitely see why there is so much hype around this book. I loved Sweet's picture book biographies but this one goes to a whole new level. Brilliantly crafted, illustrated, and written!
Ricki
I am excited that I just submitted a manuscript for publication. I worked on it all week, so I was more productive with my writing than my reading. I've also been reading excerpts from textbooks to try to decide which books to use next semester with my pre-service teachers. I will share more about these later. 🙂
This Week's Expeditions
Kellee
I have some lofty December goals! First, I want to finish my #mustreadin2016 titles, and I have four more: Enchanted Air by Margarita Engle, Hook's Revenge: The Pirate Code, Mexican Whiteboy by Matt de la Peña, and The Nest by Kenneth Oppel (though I may only read 3 of them; I keep trying to read The Nest, and it is just too creepy for me).
I also want to try to read some of our Mock Newbery titles in preparation for our voting on January 19th (the 2016 Youth Media Award announcements will take place on Monday, Jan. 23, at 8 a.m. ET).
Ricki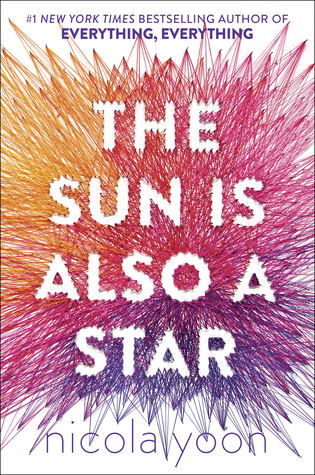 I am just about finished with The Sun Is Also a Star by Nicola Yoon, and it is incredible. I can't wait to share more about it!
I am about to start For White Folks Who Teach in the Hood…And the Rest of Y'all Too: Reality Pedagogy and Urban Education by Christopher Emdin. This book is very relevant to my work, so I am very excited to read and learn from it.
Upcoming Week's Posts
Tuesday: Top Books We Want to Read That We Heard About at NCTE/ALAN
Wednesday: On the Construction Site by Carron Brown
Thursday: The Secret Side of Empty by Maria E. Andreu
Friday: Noodles' and Albie's Birthday Surprise by Eric Bennett
 So, what are you reading?
Link up below and go check out what everyone else is reading. Please support other bloggers by viewing and commenting on at least 3 other blogs. If you tweet about your Monday post, tag the tweet with #IMWAYR!