It's Monday! What Are You Reading? From Picture Books to YA!
It's Monday! What are you Reading? is a meme started by Sheila at Book Journeys and now hosted by Kathryn at The Book Date. It is a great way to recap what you read and/or reviewed the previous week and to plan out your reading and reviews for the upcoming week. It's also a great chance to see what others are reading right now…you just might discover the next "must-read" book!
Kellee and Jen, of Teach Mentor Texts, decided to give It's Monday! What Are You Reading? a kidlit focus. If you read and review books in children's literature – picture books, chapter books, middle grade novels, young adult novels, anything in the world of kidlit – join us! We love this meme and think you will, too.
We encourage everyone who participates to support the blogging community by visiting at least three of the other book bloggers that link up and leave comments for them.
Last Week's Posts
We took last week off for the ALAN workshop and to spend time with our family. Hope you all had a wonderful holiday!
 Last Two Week's Journeys
Kellee
Anyone who has gone to a conference knows that they go from sun up to sun down and doesn't leave much time for extracurriculars such as reading; however, I did get a couple in since our last IMWAYR post.
The Charmed Children of Rookskill Castle by Janet Fox is a perfect combination of Frankenstein and Hansel and Gretel historically placed during WWII with a Gothic fiction feel. I loved listening to it, and I cannot wait to discuss it with my Mock Newbery Book Club.
The Darkest Corners by Kara Thomas really feeds into my love for true crime, and I can tell that Kara Thomas is a fan of true crime as well! I was lucky enough to eat dinner with Kara, and we discussed Serial and Making a Murderer and we offered recommendations to each other. I knew that this was going to be the first book I read after the conference.
Ricki
I am glad to be back!
This Week's Expeditions
Kellee
Because of Kara Thomas reopening my need for true crime podcasts and documentaries, so I am going to take an audio book break and listen to some podcasts (and watch some Netflix documentaries).
I began reading Hundred Percent by Karen Romano Young which is a quite mature look at sixth grade with a protagonist who is trying to find her place.
Ricki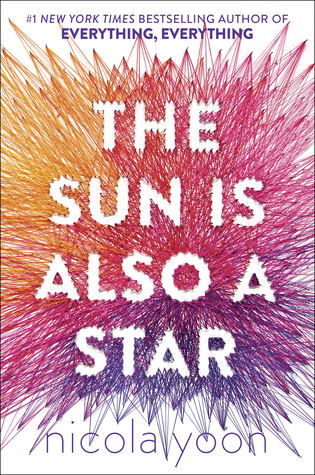 I've listened to half of The Sun is Also a Star by Nicola Yoon, and I love it! I look forward to sharing more with you soon. I like how this book is much more political than Everything, Everything. They are so different, which shows Yoon's great talent.
I am really enjoying Gem and Dixie by Sara Zarr. I'm only about 50 pages into it, and I can't wait to read more! It is a great story about the dynamic between sisters.
Upcoming Week's Posts
Tuesday: Kellee's 2016 NCTE and ALAN Experience
Thursday: Ricki's 2016 NCTE and ALAN Experience
 So, what are you reading?
Link up below and go check out what everyone else is reading. Please support other bloggers by viewing and commenting on at least 3 other blogs. If you tweet about your Monday post, tag the tweet with #IMWAYR!