Top Ten Tuesday is an original feature/weekly meme created at The Broke and the Bookish. The feature was created because The Broke and Bookish are particularly fond of lists (as are we!). Each week a new Top Ten list topic is given and bloggers can participate.
 Today's Topic: Top Ten Books On Our TBR Lists For Summer 2015
Here are some of the books we plan to (hopefully) read this summer.
Ricki
1. Saint Anything by Sarah Dessen
I read everything by Sarah Dessen, so I am thrilled to have this book!
2. The Sacred Lies of Minnow Bly by Stephanie Oakes
Doesn't this cover just suck you in?
3. Circus Mirandus by Cassie Beasley
Everyone is raving about this one. I will absolutely be reading it.
4. The Boys Who Challenged Hitler by Phillip Hoose
This true story of seven Danish teens is definitely on my list.
5. Dear Hank Williams by Kimberly Willis Holt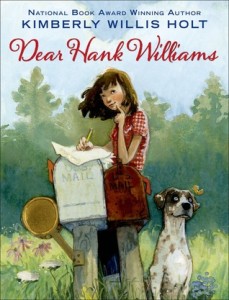 The synopsis of this book includes the phrase: "gradually unfolds a story of overcoming tragedy, of family love, of small-town gossip, and of a young girl learning to find her voice." I can't wait to read it!
Kellee
1. Ivy and Bean: What's the Big Idea?  by Annie Barrows
I promised myself and Carrie Gelson that I'd read some early chapter books this summer, so when I saw this one at the Scholastic Warehouse sale, I scooped it up!
2. Honor Girl: A Graphic Memoir by Maggie Thrash
Looks like an important book about sexuality and identity. And I love graphic memoirs!
3. If You're Reading This by Trent Reedy
My students put this on the list of books that they thought I should get for my classroom library, so I plan on reading it this summer.
4. Secret Coders by Gene Luen Yang and Mike Holmes
I love Yang's graphic novels, so I very much look forward to reading this one that comes out in the fall.
5. Crenshaw by Katherine Applegate
Yes, yes, yes, yes, yes!! I am so excited to read this one! Yay for being approved on Netgalley!
Which books are you planning to read this summer?