Top Ten Tuesday is an original feature/weekly meme created at The Broke and the Bookish and is now hosted at That Artsy Reader Girl. This feature allows us to make lists, which may be one of our favorite things to do!
 Today's Topic: Ten Books That Have Been on our TBR Lists the Longest
Ricki
This was an easy post to write! I popped onto GoodReads and found the five oldest books. I added these almost a decade ago.
1. Cradle to Cradle: Remaking the Way We Make Things by William McDonough
This book is all about rethinking the way we make things to support sustainability. Even the actual book is made with sustainable materials.
2. On Writing: A Memoir of the Craft by Stephen King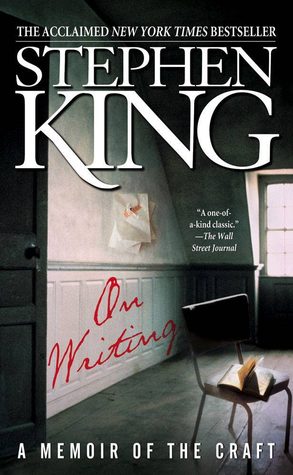 I know that a lot of creative writers find this book to be very helpful.
3. Einstein: His Life and Universe by Walter Isaacson
I am really interested in reading about Einstein's life. The book is quite long, and I think that's why I haven't started it. Shame on me!
4. Stitches by David Small
I've heard this graphic novel is life-changing.
5. Mockingbird by Kathryn Erskine
This book comes highly recommended! I need to read it!
Kellee
Like Ricki, I went on Goodreads and found the first five books I added the first day I joined Goodreads (January 24th, 2009) that I haven't read yet.
1. Down the Rabbit Hole by Peter Abrahams
2. Bad Kitty by Michele Jaffe
3. Firestorm by David Klass
4. The Mysterious Benedict Society by Trenton Lee Stewart
5. H.I.V.E. by Mark Walden
Which books have been on your TBR list the longest?
Have you read any of these books?