Top Ten Tuesday is an original feature/weekly meme created at The Broke and the Bookish. The feature was created because The Broke and Bookish are particularly fond of lists (as are we!). Each week a new Top Ten list topic is given and bloggers can participate.
 Today's Topic: Ten Characters Who Would Make Great Leaders
Ricki
1. Lupita from Under the Mesquite
She does a great job leading her siblings.
2. Lydia from The Serpent King
She isn't very well-liked by her peers, but she would be a fearless leader.
3. Fadi from Shooting Kabul
Fadi is brave and determined to find his sister. He'd make a great leader.
4. Tyrell from Tyrell
Tyrell is a natural leader.
5. Natasha from The Sun Is Also a Star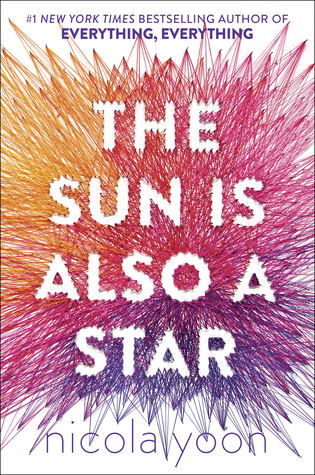 When Natasha finds out she is going to be deported, she doesn't take no for an answer. She would be a phenomenal leader.
Kellee
So, I wasn't really sure what direction I wanted to go with for this TTT post, but I decided that I was going to focus on characters that I would want to be my Student Council President if they were running in high school.
1. Risa from the Unwind Dystology
I would know that Risa would get what was needed done while not going against her conscience.
2. Aven from Insignificant Events in the Life of a Cactus by Dusti Bowling
Aven is hilarious and smart, and I know she would be a great leader (not to mention that she wouldn't let any obstacle stop her from succeeding).
3. Florian Bates from the T.O.A.S.T series by James Ponti
If Florian can help the FBI, think of what he could do for a school!!
4. Alex Rider from the Alex Rider series by Anthony Horowitz
And Alex keeps saving the world with the help of MI6, why not save a high school from bad policies?!
5. Robyn from Shadows of Sherwood by Kekla Magoon
Even after losing everything, Robyn keeps her head on straight and focuses on making the decisions that need to be made. Just think if this was in a high school situation instead of life-and-death?!
Which characters do you think would make great leaders?